Titanfall Season Passes and Digital Deluxe Editions (for PC) are available for pre-order on Origin now. For peasants that will be playing on Xbox One and 360, yours will be available in retailers on the games release date (11th US & 13th EUR for One and 25th for 360).
Season Pass
The season pass alone is 24.99 EUR (19.99 GBP) and will give you access to 3 separate DLC packs that so far will only contain extra maps. Any other extras to be included in the DLC packs are still being determined.
It is currently unknown how much the individual DLC packs will be. EDIT: They will be 10USD, other currencies, unknown.
The season pass will only apply to the platform you purchase it for. So if you're playing on both PC and Xbox One you will need two separate season passes for each.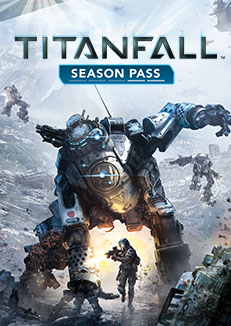 Digital Deluxe Edition (PC Only)
The Digital Deluxe Edition includes the game and the Season Pass at a reduced price of 79.99 EUR (59.99 GBP), this amounts to a saving of around 5 EUR (5 GBP).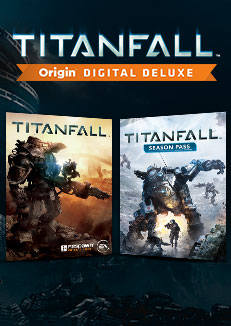 Be wary of pre-ordering! When you pre-order you are buying a game regardless of how it turns out to be. However, Origin offer a 24 hour guarantee on all of their games; meaning that if you are not satisfied you can get a full refund of the game within 24 hours of purchase. This does not apply to season passes, packaged goods (combinations of game & DLC like Digital Deluxe Editions), game expansions, downloadable content , game time cards, virtual currencies and add-ons. So if you haven't tried the game I would suggest you don't get the digital deluxe edition and buy the individual game if you want the option to return it.
[Source: Titanfall News & Origin]